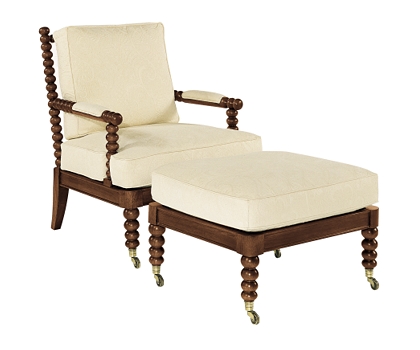 Is anyone else head over heels with the Spool Chair (pictured above) from Hickory Chair? When I saw it on the cover of House Beautiful my heart went a pitter-patter. It fulfilled everyone of the must-have's on my check list of the makings of the perfect accent chair. It was stylish, looked comfortable, didn't look too trendy, etc...I tore through the pages of HB, getting several paper cuts along the way, to get to the resources section in the back of the magazine. I had to know who made the chair and, more importantly, if I could afford one. Alas, my beloved spool chair was a little (a lot!) outside of my budget. My hunt for the perfect accent chair continued.

What makes up the ideal accent chair for you? Is there some quality it must have in order for you to pull out the credit card? What are your deal breakers?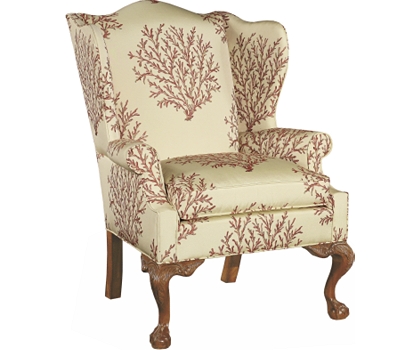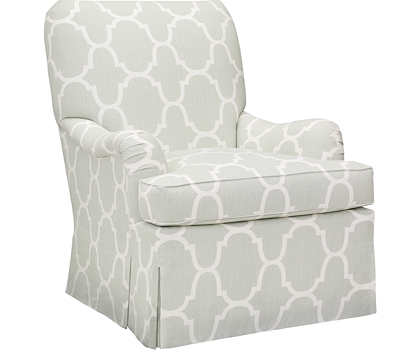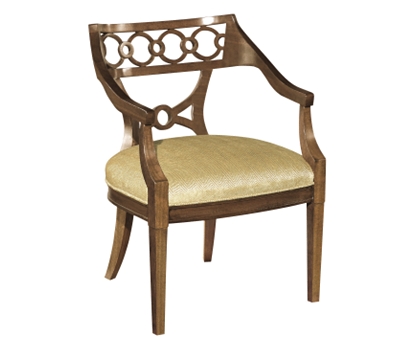 A style that is of the moment?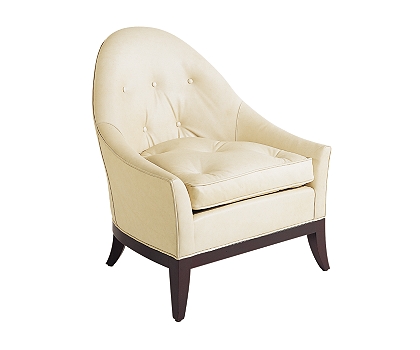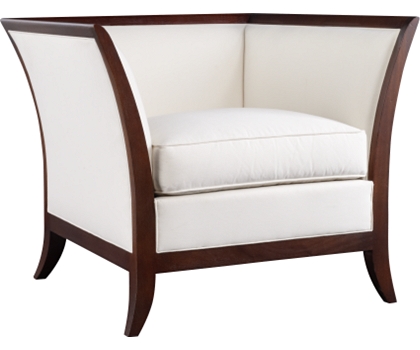 While I was prowling for my perfect chair my checklist looked something like this:

1. Must be extremely comfortable

2. Must be sturdy and have quality construction

3. Interesting design, not too run of the mill

4. Upholstered in a fun pattern that isn't too trendy

5. Wouldn't be too expensive to reupholster in the future

6. Husband must be in agreement

and most importantly!

7. Within our budget



I'm happy to announce that last weekend we ordered our perfect chairs. The floor model at the store was upholstered in a light color that allows the detail of the chair to be highlighted, we choose a different fabric with a geometric pattern. There was a pretty stiff upcharge for the fabric (big shocker, right?) But we hope to keep these chairs for a long time. Of course I took pictures in the show room. (I think the salesman thought I was a caaa-raaazzzy!)



The chairs are tres comfortable and, with only two upholstered cushions, would be fairly affordable to have recovered in the future or even have a second set of covers made if I wanted to switch out the look seasonally.
I'm glad the hunt is finally over.
We should have them in time for Christmas, yea!


How about you, what do you look for
when buying a piece of furniture?